Can Olive Oil Help Prevent Stroke?
(Health)
It helps more than your heart. Olive oil is full of polyphenols, a type of antioxidant that helps protect your cells from damage. Certain polyphenols also have anti-inflammatory properties.

Scientists have been exploring the effects these polyphenols may have on bone and digestive health as well as looking into how they could help prevent cancer. Other researchers are looking into olive oil's potential for improving cognitive function and memory.

Can Olive Oil Help Prevent Stroke?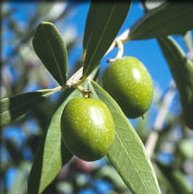 My take on olive oil is that I consider it as a 'miracle plant'. But with olive oil you get the best benefits from the freshest oil. That means the last fall harvest. Extra Virgin unfiltered, in a dark bottle is the best. AND, it should be kept in a cool dark place. How long have those bottles of olive oil you see in supermarkets been in warehouses? Years?

Each January, I order my coming year's supply of olive oil from last years harvest. It costs more, but you can get it from suppliers on the internet now. Search '2012 olive oil'. I cook with the cheaper super market olive oil. And I always sprinkle a tablespoon or so of last fall's olive oil into my pasta sauce, only AFTER the sauce has been cooked. Why cook out the vitamins in fresh olive oil? Also, I try and stay clear of flour pasta and opt instead for wheat pasta.

Tomatoes are wonderful for your health too. BUT, why pay big bucks for a store bought bottle of tomato sauce - which has enough added salt to kill you!

Instead begin your sauce with a can of 'NO Salt added' tomato sauce like 'Muir Glen' or others with NO SALT added. Chop up a few tomatoes (or use a can of 'no salt added' diced tomatoes), and some onion and garlic (also both miracle plants). Toss in some oregano. If you live alone, why not make up a big batch of sauce, and put portions in 2-4 plastic containers in the refrigerator? DON'T freeze the finished sauce portions, because 'onions and the freezer' just don't get along well. If you miss salt, there is always the 'No Salt' brand substitute and similar salt tasting substitutes out there. Use just a dash or 2 of those. /s/ Steve @ BibleProbe.com

Diet
Can Olive Oil Help Prevent Stroke?
By Meredith Melnick
June 16, 20110

Olive oil, which has long been associated with a heart-healthy diet, has now also been linked with a lower risk of stroke.
Researchers surveyed 7,625 people age 65 or older in three French cities to determine their levels of olive oil consumption. Then, they examined the participants' medical records for occurrence of stroke, over about five years of follow-up.

About 40% of participants said they were moderate users of olive oil (using it for cooking or in dressings or with bread) and 37% were heavy users (using it for all three purposes); 23% of participants said they never used olive oil.

Heavy consumers of olive oil were 41% less likely to have a stroke during the follow-up period than people who never used olive oil, researchers found. Further, the top third of heavy consumers were 73% less likely to have stroke than those in the bottom third of the group.

FINISH READING this: HERE

RELATED

Health Secrets. Why you NEED olive oil....
http://prorege-forum.com/forum_entry.php?id=6928

Is Olive Oil a cure for heart arrhythmia? Ask the Bible...
http://prorege-forum.com/forum_entry.php?id=10298

Olive Oil Seems To Protect Against Bowel Cancer

http://www.sciencedaily.com/releases/2000/09/000919080412.htm

New Potential Health Benefit Of Olive Oil For Peptic Ulcer Disease
http://www.sciencedaily.com/releases/2007/02/070212101701.htm

The Olive in the Jewish and Israeli culture
The amazing olive tree can reach the age of 2,000, regenerate after fire, and produce oil for cooking, lighting, and even anointing kings.
http://www.jpost.com/PromoContent/Article.aspx?id=191369

Phenolic Compounds May Explain Mediterranean Diet Benefits

http://www.sciencedaily.com/releases/2005/11/051109092521.htm
---
Complete thread:
Can Olive Oil Help Prevent Stroke?

- bibleprobe, 02.06.2013